Meet the Team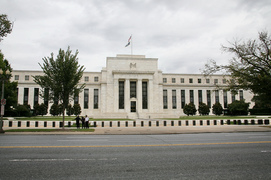 Our Consultants
Successful management consulting requires a variety of specialized skill sets and relevant, real world experience. JWIC consultants are experienced accountants, auditors from the Big four accounting/advisory firms, bankers, bank examiners and government investigators from the FBI, IRS and HIFCA who have earned numerous professional designations and certifications, demonstrating our commitment to service quality. Some of the credentials among our team include: Certified Public Accountant (CPA), Certified Information Systems Auditor (CISA), Certified Information Security Manager (CISM), Certified Information Systems Security Professional (CISSP), Certified Business Continuity Planner (CBCP), Certified Internal Auditor (CIA), Certified Anti-Money Laundering Specialists (CAMS), State-licensed Insurance Professional, Investment Advisors, Bank Supervision Examiners and Mortgage Bankers.

Alliances
JWIC is very sensitive and selective in forming alliances with other boutique consulting firms. JWIC works with excellent consultants across our industry and service specializations. That's because they can help us deliver the most cost-effective solutions to our clients' biggest challenges. Carlos' exposure to various consultants helped him select the best technique in engaging with third parties while balancing the unique position of being both competitor and collaborator. Other consulting firms claim they have the best alliance program but the result is the most important test...... "cost-effective and excellent benefits for our clients."


Founder of JWIC Global Consultants Group, Inc.

Carlos C. Gutierrez, CAMS - Carlos is the founder of JWIC Global Consultants Group, Inc. His extensive experience in supervising New York based domestic, international and global banking organizations as a specialist, generalist and surveillance analyst became the foundation of this firm. Carlos' combined 36 years experience in banking as a: 1) Fed regulator (17 years); 2) banker (8 years); and 3) management consultant (11 years) provides holistic and cost effective ways in resolving challenges in: audit, internal control; AML/ATF/ OFAC compliance; payment systems risk; corporate and personal trust; securities custody and transfer agent operations; credit administration, underwriting, and asset quality evaluation; fraud investigation; IT programming and quality assurance; information security and vulnerability testing or ethical hacking; accounting policy and procedures manual preparation and control evaluation; and training of regulators using a risk-based approach.


---